Rapil & Roasted Sparrow
Food Culture
It was a custom in Korea that the third Sheep's day after the winter solstice was celebrated in the royal palace.
Typical dish of the day was the casserole of wild boar, hare and other game hunted on the day.
Rapil was also called rapphyong.
Ordinary people did not celebrate the day as grandly as in the royal palace, but they ate roasted sparrow and made yot (taffy).
In the Pyongyang area people ate noodles on the day.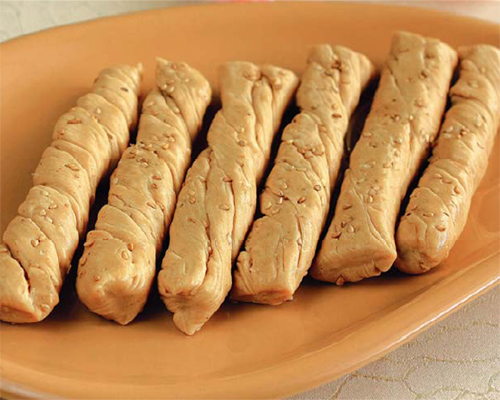 Yot
Foods
2